Coding
Significantly faster loading of the coding tree on huge systems.
Progressions are sortable and have notes attached to each progression. The progression editor is dramatically enhanced.
Special pinning is available on most design modules, and where appropriate there is the capability to say that a chamber in the cylinder is to be left empty (resulting in empty pinning, altered phantom checking, altered outputs for pinning, on-screen pinning and XML).
Design notes (with rich text) are available to document the design, and both system notes and design notes are accessible while coding.
Key codes and door pinning reports are available from within the coding screens to allow immediate checking of the coding solution.
On the coding matrix there is a feature that highlights codes below the selected code – useful for understanding a huge coding matrix.
The keying matrix what is available in the coding screens is enhanced, and the full keying matrix can be opened while coding and moved to a second monitor to assist while coding cross keyed systems.
Significant enhancements to the coding for all Kaba modules.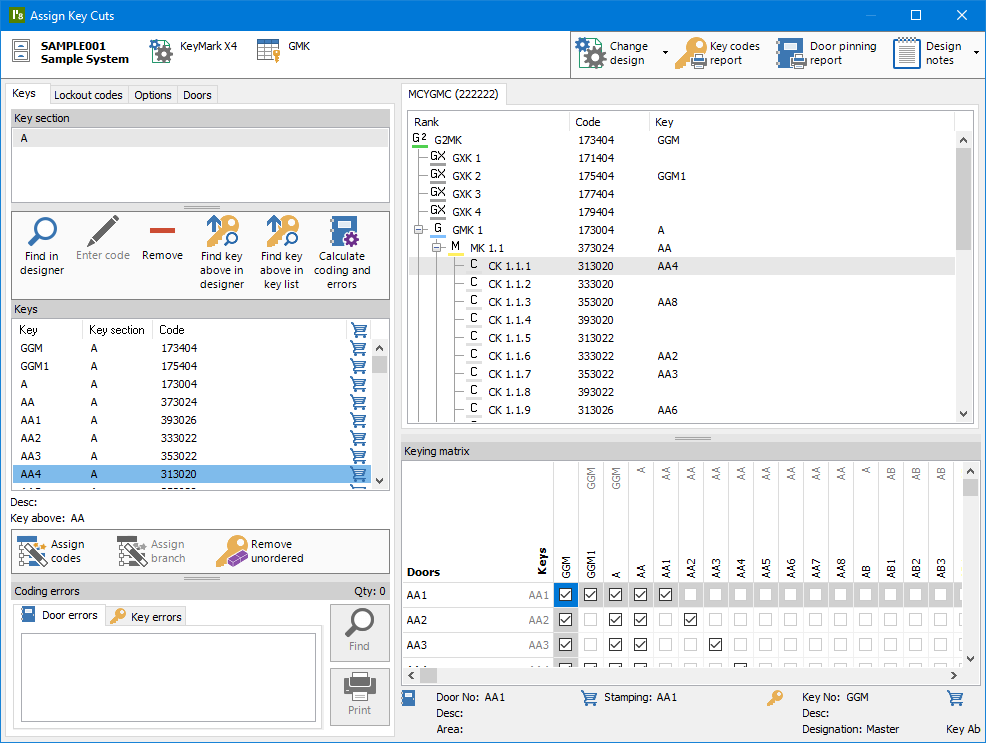 ---