Keys
Issue and return keys
Issue, Return, Re-issue, Return and Issue to a different Keyholder with simple to follow wizards.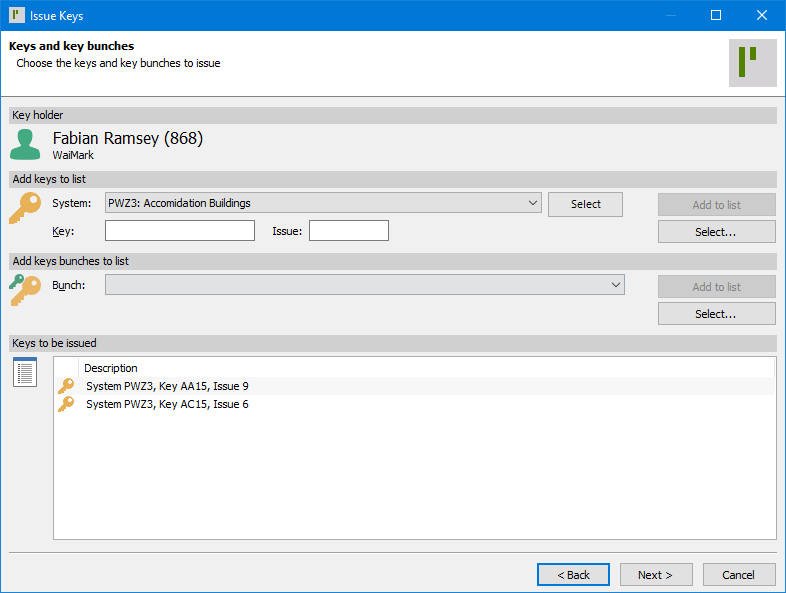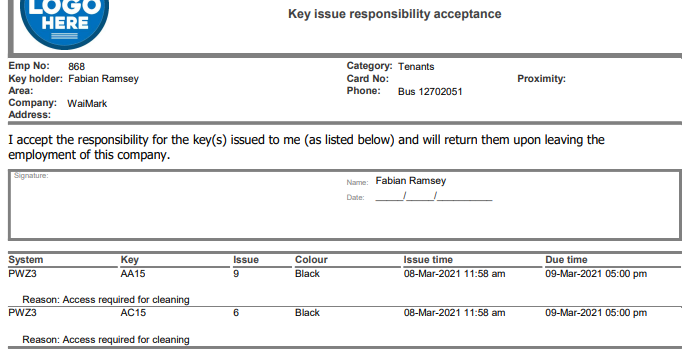 Follow up overdue keys
Quick check if any keys have not been returned on time and have all the information to contact the key holder on hand.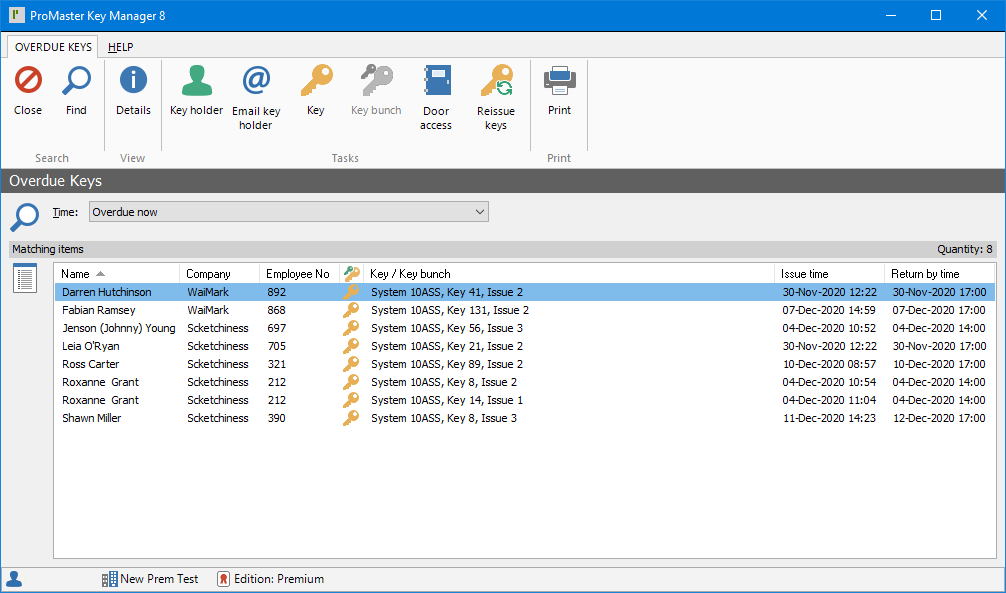 Categorise key holders
Give key holders different default settings and text for key issue acceptance forms, confirmation reports and emails depending on their role within your organisation.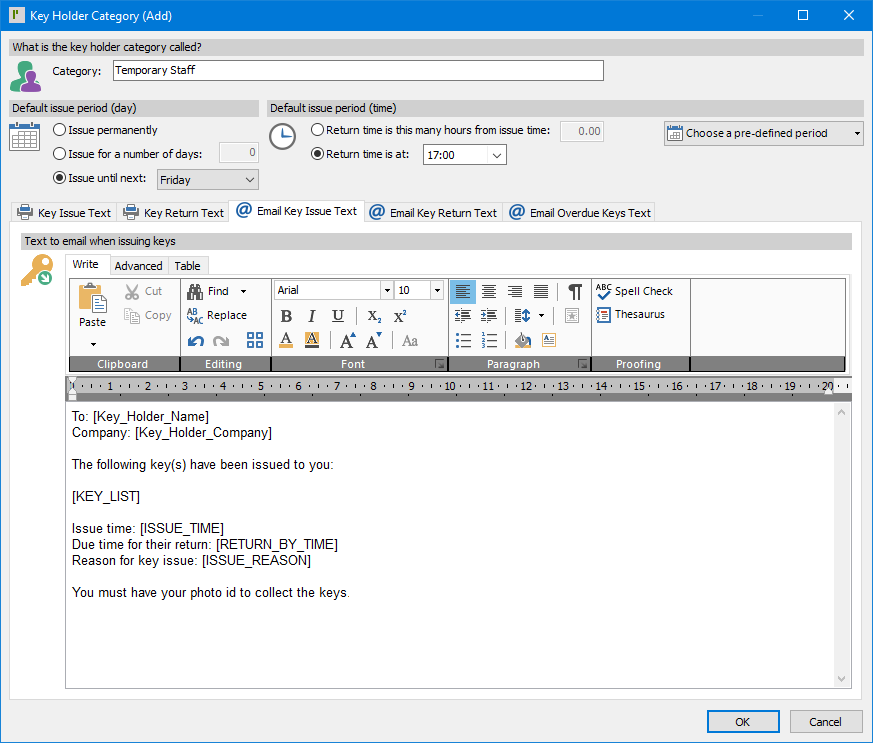 ---