Quotes and invoices
E-TS allows you to build complex, but clear Invoices and Quotes for your clients. With advanced layout options and the ability to rapidly add items from your inventory database, building great looking documents has never been easier.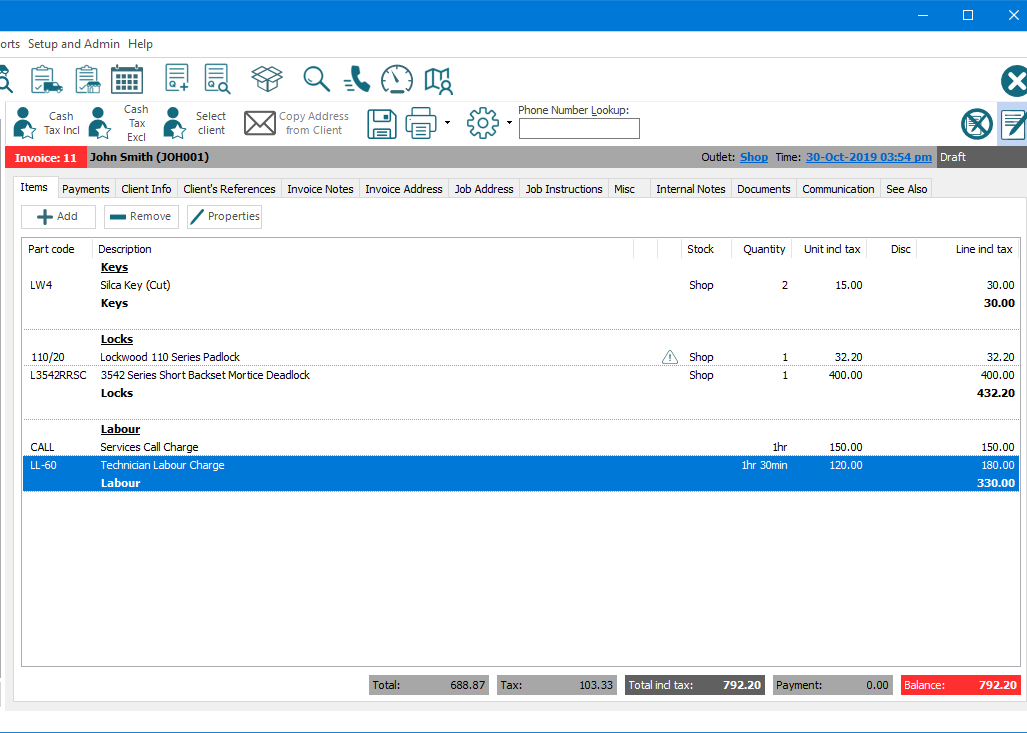 Load previously saved Clients, or record new Client's information on the fly.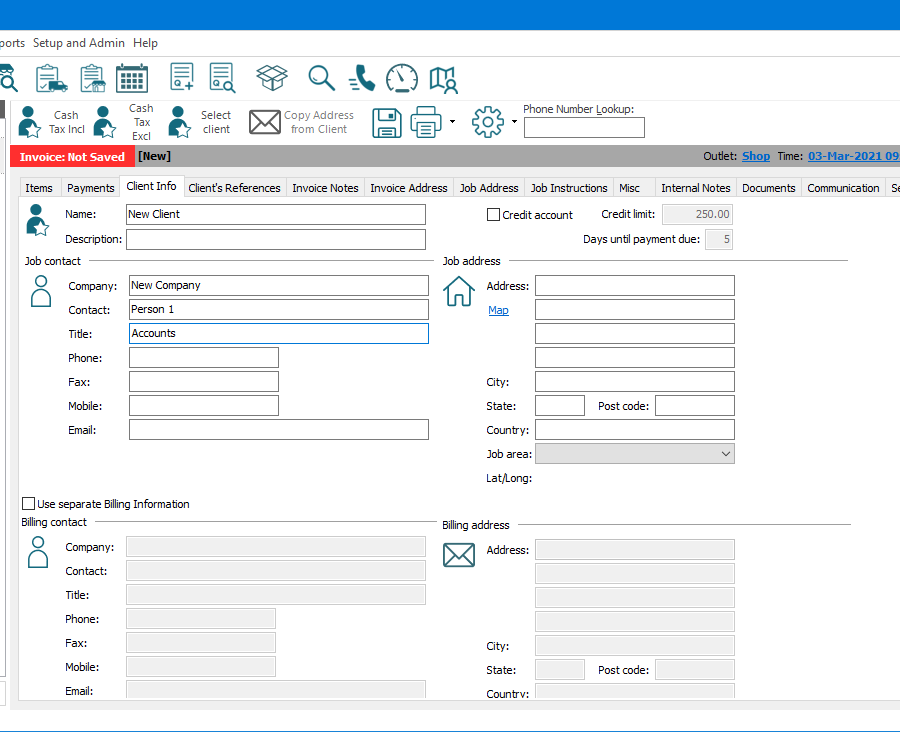 Build comprehensive Quotes Notes and Invoice Notes templates to deliver consistent and complete information to your Clients. Make use of Merge Fields, which can pull information from the Quote or Invoice into your templates, and Ask Fields, which will request the user to fill in certain information.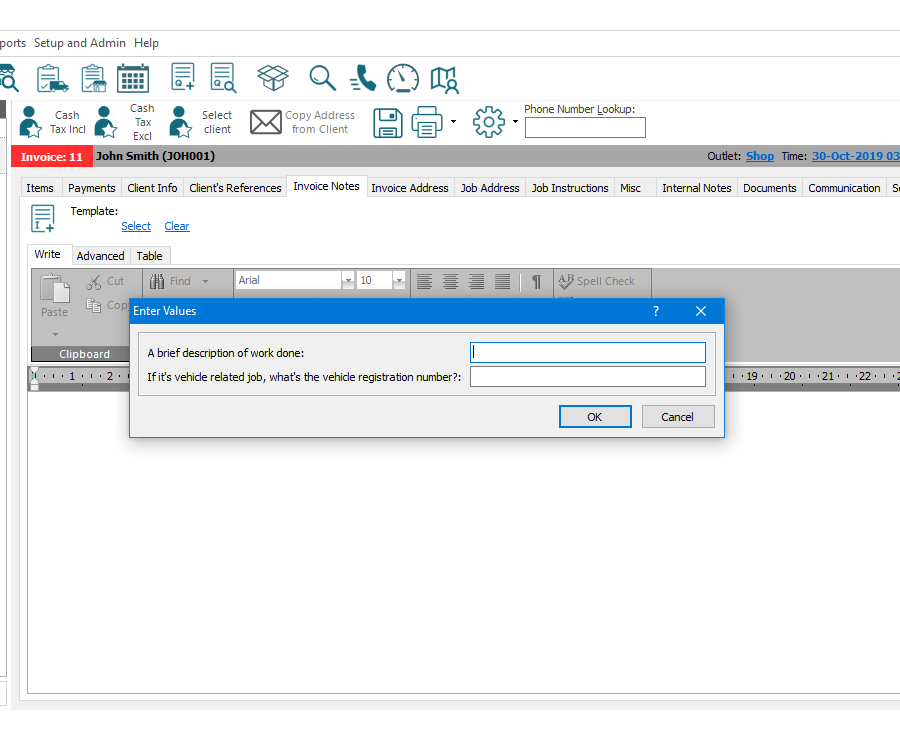 ---